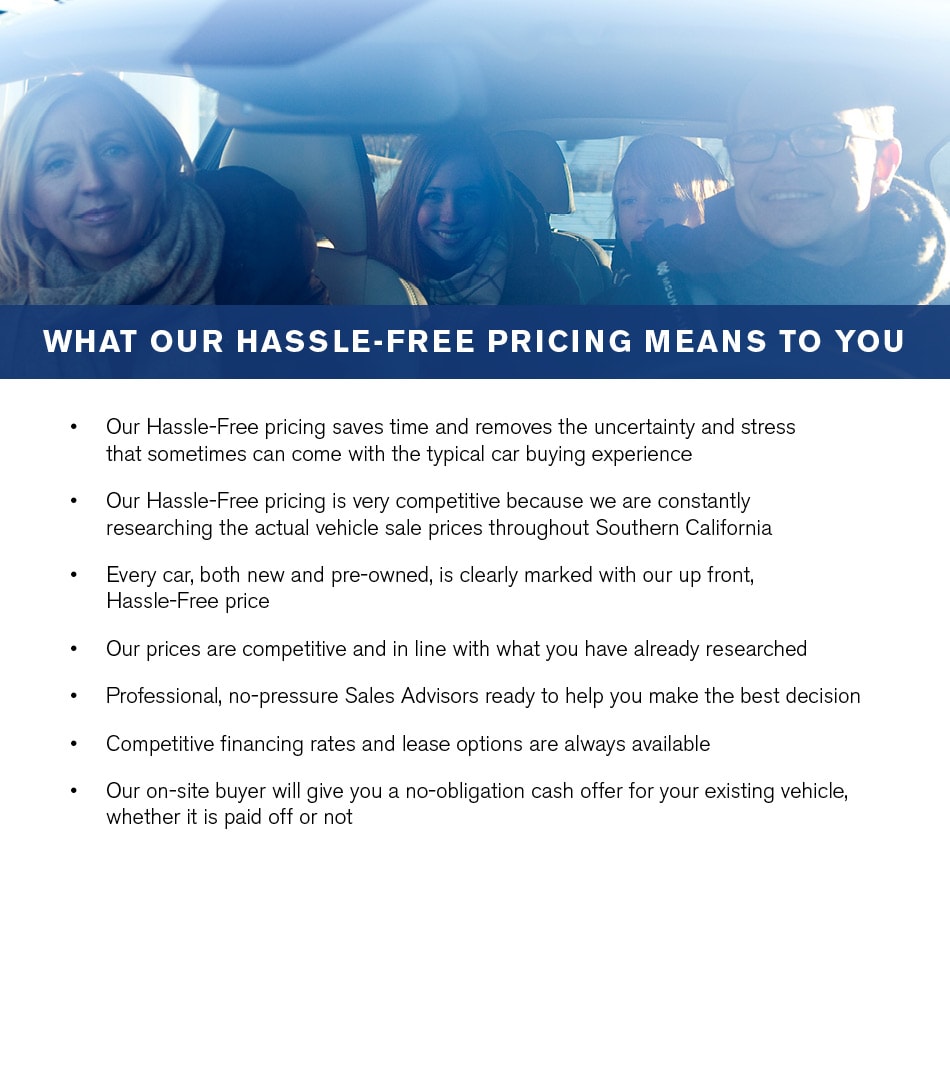 We have been locally owned and operated for over 40 years. We are CONFIDENT in the quality and reliability of the cars we sell. Our sales team will give you straight answers and our after sales service department continues to rank high in customer satisfaction. It's not just about the car you buy… it's also about the people you buy it from.
As a family owned business we have always been aware of the changes in our industry. 
We are aware that our customers do not like to negotiate, and we understand how valuable their time is. We have changed the way vehicles are sold and each vehicle, both new and pre-owned is clearly marked with our Hassle-Free price. We know our Hasslele-Free pricing is very competitive because we are constantly researching the actual sale prices of vehicle throughout Southern California 
Our prices for vehicles are based on the current market conditions of the vehicle offered, depending on the vehicle's equipment, availability, product demand and how long the vehicle has been in our inventory.  As demand changes we change our prices accordingly. Our pre-owned vehicles are extensively reconditioned both cosmetically and mechanically. The only way to compare is to come in and see the difference! We offer the best value for your hard-earned dollar!