The XC90 Recharge Plug-In Hybrid
The best of all worlds; performance, efficiency, technology.
True to the Volvo brand, the XC90 Recharge T8 eAWD Plug-In Hybrid offers best in class performance while continuing to protect your future by reducing your carbon footprint. With one of the world's most advanced plug-in hybrid drivetrains, the XC90 Recharge outperforms its traditional gasoline engine vehicle competition in horsepower, fuel economy, and CO2 emissions all while giving you back your time by allowing you to charge at home and access California's High-Occupancy vehicle lanes. Available federal and state incentives make Volvo Recharge models an even better value.
Up to
18

miles

Pure electric range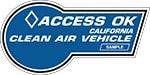 CA HOV lane access
Why is the XC90 Recharge plug-in hybrid a better option than a traditional gasoline engine vehicle?
Power
The XC90 Recharge Plug-In Hybrid packs an impressive 400 hp and 472 lb. ft of torque combined. With all-wheel drive standard, that's enough to move it from 0-60 mph in 5.3 sec.
With a gasoline engine alone, the competition can't match this power and performance.
Fuel Economy
Travel further without filling up thanks to an electric motor and gas engine that work in in harmony. The combination in the XC90 Recharge delivers an estimated range of 520 miles, **all while emitting less tail pipe emissions. Drive on pure electric, the gasoline engine alone or a combination of both, the XC90 Recharge has you covered.
Savings
Take advantage of all the possible savings the plug-in Hybrid has to offer. Visit your local Volvo retailer to see what incentives are available today.
Convenience
Save time with an XC90 Recharge. Charge at home to avoid time at the pump, take advantage of the California's HOV Lane access, or park closer at preferred EV charging stations.
Award-Winning Innovation

Unmatched by the competition, Volvo has been named the #1 Most Innovative Technology Experience in the Automotive Industry by J.D. Power.†
Added Peace of Mind
All Volvo Recharge Plug-In Hybrids come with the reassurance of a 10 year, 150k/mile warranty* covering all the battery components. And with your first three factory scheduled maintenance visits covered at no cost, owning a Plug-In hybrid is worry free.



2021 Volvo XC90
Recharge Plug-In Hybrid

2021 BMW X5
xDrive40i

2021 Audi Q7
55 TFSI

2020 Mercedes Benz
GLE450

MSRP
$63,450
$61,700
$60,800
$61,750
Active Safety1
Standard
Optional
Optional
Optional
Remote Engine Start
Standard
Optional
Not Available
Standard
Inductive Smartphone Charging
Standard
Optional
Optional
Optional
Standard USB Ports
4
2
2
5
Pilot Assist Semi-Autonomous Drive
Standard
Optional
Optional
Optional
4-Zone Climate Control
Standard
Optional
Optional
Optional
Leather Upholstery
Standard
Optional
Standard
Optional
Active Bending LED Headlights
Standard
Standard
Not Available
Optional
Panoramic Moonroof
Standard
Standard
Standard
Optional
Whiplash Protection
Standard
Not Available
Not Available
Standard
Rear Power Child Locks
Standard
Manual
Standard
Manual
Inflatable Curtain
1st, 2nd, 3rd rows
1st and 2nd row
1st and 2nd row
1st and 2nd row
7-Passenger Seating
Standard
Optional
Standard
Optional
2nd Row Pilot Seating, (6-Passenger)
Optional
Not Available
Not Available
Not Available
Warranty Maintenance
Standard
Standard
Not Available
Not Available

1Lane Departure Warning, Blind Spot Information, Rear Collision Mitigation, and Road Sign Information
2021 Volvo XC90 Recharge Plug-In Hybrid details focus on the 2021 Volvo XC90 Recharge Plug-In Hybrid Inscription Expression.
Source: Comparison Information from AutoPlanner (September 2020); OEM sites.
*10 year, 150k/mile warranty applicable to Volvo hybrids purchased/leased in California
** Source: www.fueleconomy.gov
† Volvo received the highest score in overall innovation in the J.D. Power Tech Experience Index (TXI) Study of owner experiences with their vehicle's advanced technology features within the first 90 days of ownership. Visit jdpower.com/awards for more details.