IIHS Safety Awards- 2017  S60, V60, S90, XC60 and XC90 IIHS Top Safety Pick  Award Winners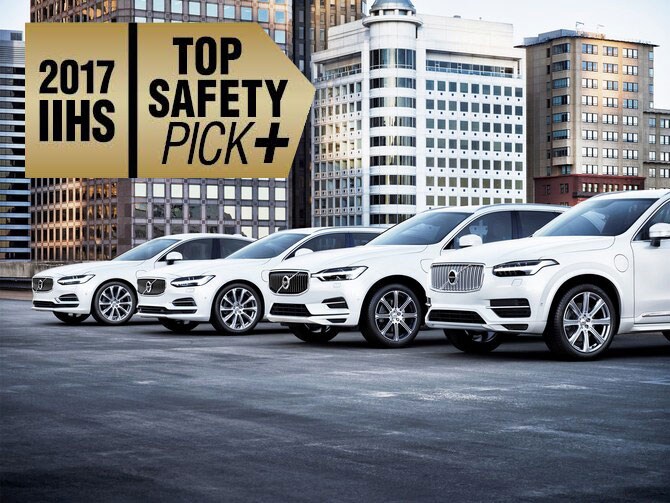 In a testament to Volvo's longtime commitment to passenger protection, The Insurance Institute for Highway Safety (IIHS) awarded the XC90, S90, S60, V60 and XC60 its 2017 Top Safety Pick Award - the most among any luxury car company. Every Volvo model tested by IIHS in the last year has received the Top Safety Pick Award.
 Pedestrian and Cyclist Detection with Full Auto Brake
Pedestrian and Cyclist Detection with Full Auto Brake is a groundbreaking technological solution that actively 
helps the driver avoids accidents. Volvo's radar- and camera-based system can detect pedestrians 
in front of the car, warn the driver if anyone walks out into its path - and then automatically activate the 
V60's full braking power if the driver fails to respond in time. This world-first technology can help the driver 
avoid a collision with a pedestrian. 
Half of all pedestrian accidents occur at speeds below 16 mph. Pedestrian Detection with Full Auto Brake 
can avoid a collision with a pedestrian at speeds up to 22 mph if the driver does not react in time. At higher speeds, the focus is on reducing the car's speed as much as possible prior to the impact.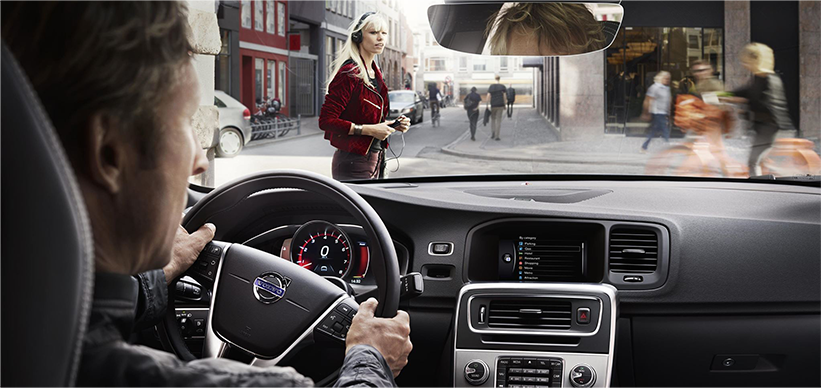 Commitment to environment - It begins at the source. before you can make environmentally friendly cars, you need to adopt an environmentally friendly manufacturing process. Since January 2008, all energy used in the manufacturing of Volvo's cars has been produced by hydropower. We've also reduced total energy consumption by 57% over the pat five years, continuing our position as a world leader in reducing greenhouse gas emission in production facilities
Fun to Drive - Dynamic, Powerful, fun to drive. With a completely reimagined design, new performance and safety features, and a luxury interior that speaks to our Scandinavian design heritage, the new 2017 Volvo will make you want to grab the keys and hit the road.
Complimentary maintenance - We've got you covered. Volvo is committed to a premium ownership experience for its customers. To further enhance your ownership experience, all 2015, 2014 and 2013 model year Volvo vehicles sold new and registered in the US by an authorized Volvo retailer, will include Complimentary Factory Scheduled Maintenance. The maintenance program on model year 2013 and newer vehicles, covers the first three services at no charge: 10,000, 20,000, and 30,000 miles*. Regularly scheduled maintenance service checks performed by your authorized Volvo retailer will help ensure trouble free operation of your Volvo *3 years or 36,000 miles.