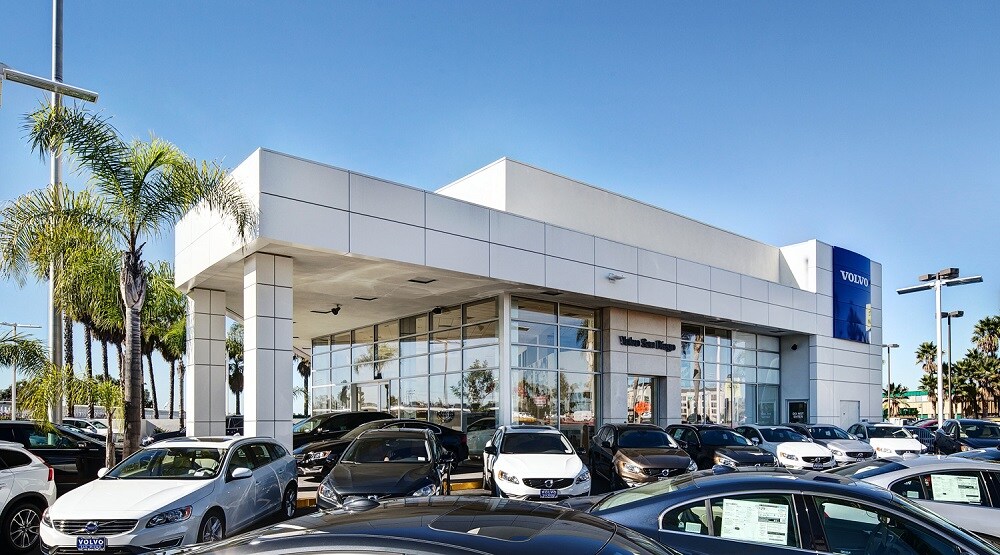 To Our Valued Clients,
Thank you for your continued support of our business during these very trying times. We are at a point that few of us would have imagined just a few weeks ago. Most of us have been affected by the actions taken to slow the spread of this virus and we continue to adjust our operations at Volvo Cars San Diego on a daily basis as is necessary.
The direct impact of the government mandates to eliminate large public gatherings and the practice of "social distancing" have indeed altered the operations of many industries (e.g. restaurants, entertainment venues etc.) The very future of many these business establishments may in fact be in jeopardy as a result of ongoing shutdowns. Our business model on the other hand rarely requires such periods of heightened human interaction and in fact "Auto Repair and Service" has been deemed an essential business that should continue to operate in the weeks and months ahead. We have implemented all recommended COVID-19 health and safety precautions within our facilities and our team of employees are following personal hygiene directives including remaining at home and away from the workplace should there be any signs of sickness. We are practicing a common sense approach to this serious illness and doing our part to combat the pandemic by providing a secure space that supports the continued safe operation of your Volvo on the roadways.
Additionally, we will continue to remain open for business in our sales department for both new and pre-owned cars. We have adjusted our schedules and our workforce to better align with current demand but our team of sales professionals are prepared to offer a comfortable and efficient purchase experience today and for as long as it takes to end this public threat.
Again, thank you for your continued support and together all of us can reduce the spread of this contagion into our community by following the directions of our civic leaders. Hopefully our collective actions will prevail sooner than later and we can return to all of our regular activities without further disruption.
Sincerely,
Steve Hinkle
President
Volvo Cars San Diego
Welcome to Volvo Cars San Diego!

We are proud to serve the communities of San Diego County and Southern California since 1956. For more than 40 years our business has been locally owned and operated by the same local family. We strive to deliver the highest levels of service both during and after the sale. We understand the importance of selecting the right Volvo retailer for all of your Volvo driving needs and we continue to work to improve our business to meet those needs. We are committed to increasing our use of customer focused advanced technology which we believe will help us enhance the ownership experience for everyone in the Volvo family. Our goal is to continue to earn your trust and your recommendation to friends and associates. We thank you for your business and look forward to your ongoing support of Volvo Cars San Diego.

The Management Team Volvo Cars San Diego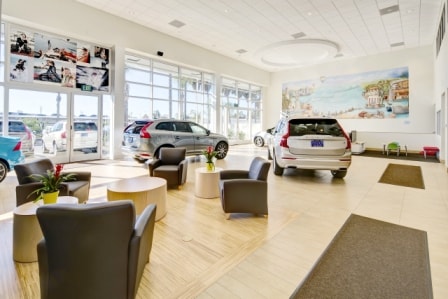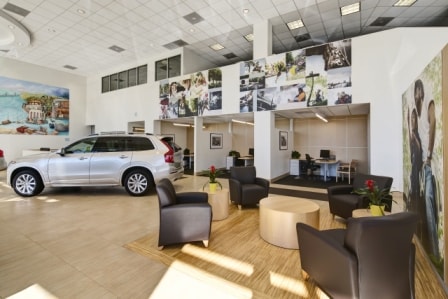 Showroom Hours
Monday

9:00 AM - 7:00PM

Tuesday

9:00 AM - 7:00 PM

Wednesday

9:00 AM - 7:00 PM

Thursday

9:00 AM - 7:00 AM

Friday

9:00 AM - 7:00 PM

Saturday

9:00 AM - 7:00 PM

Sunday

Closed
Parts Hours
Monday

8:00 AM - 5:00 PM

Tuesday

8:00 AM - 5:00 PM

Wednesday

8:00 AM - 5:00 PM

Thursday

8:00 AM - 5:00 PM

Friday

8:00 AM - 5:00 PM

Saturday

Closed

Sunday

Closed
Service Hours
Monday

8:00 AM - 6:00 PM

Tuesday

8:00 AM - 6:00 PM

Wednesday

8:00 AM - 6:00 PM

Thursday

8:00 AM - 6:00 PM

Friday

8:00 AM - 6:00 PM

Saturday

8:00 AM - 4:00 PM

Sunday

Closed