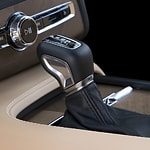 As you consider your transportation needs for the foreseeable future, you might want to take a look at the Volvo XC90. This popular luxury SUV really does have a great deal to offer you and your family. The seats are comfortable, the features are plentiful, and the performance is out of this world.
With the four-corner air suspension, you will notice that the XC90 is even more comfortable than you envisioned. It does not matter what type of terrain you are going over or at what speed. The suspension will automatically adjust, raising and lowering the wheels as needed, to give you a superior driving experience.
You can also change between four different drive modes. This will impact the suspension as well, giving you the type of customized drive that you have dreamed of. The selector button is conveniently located on the center console. Volvo Cars San Diego would like to invite you to come and take a test drive of the Volvo XC90.